And the winners are...
The winner for larger cities in NY State is Albany, NY with 75% eligible voter participation in the 2020 presidential election and Saratoga Springs won in the smaller cities category with 80% voter turnout. Congrats to this year's winners!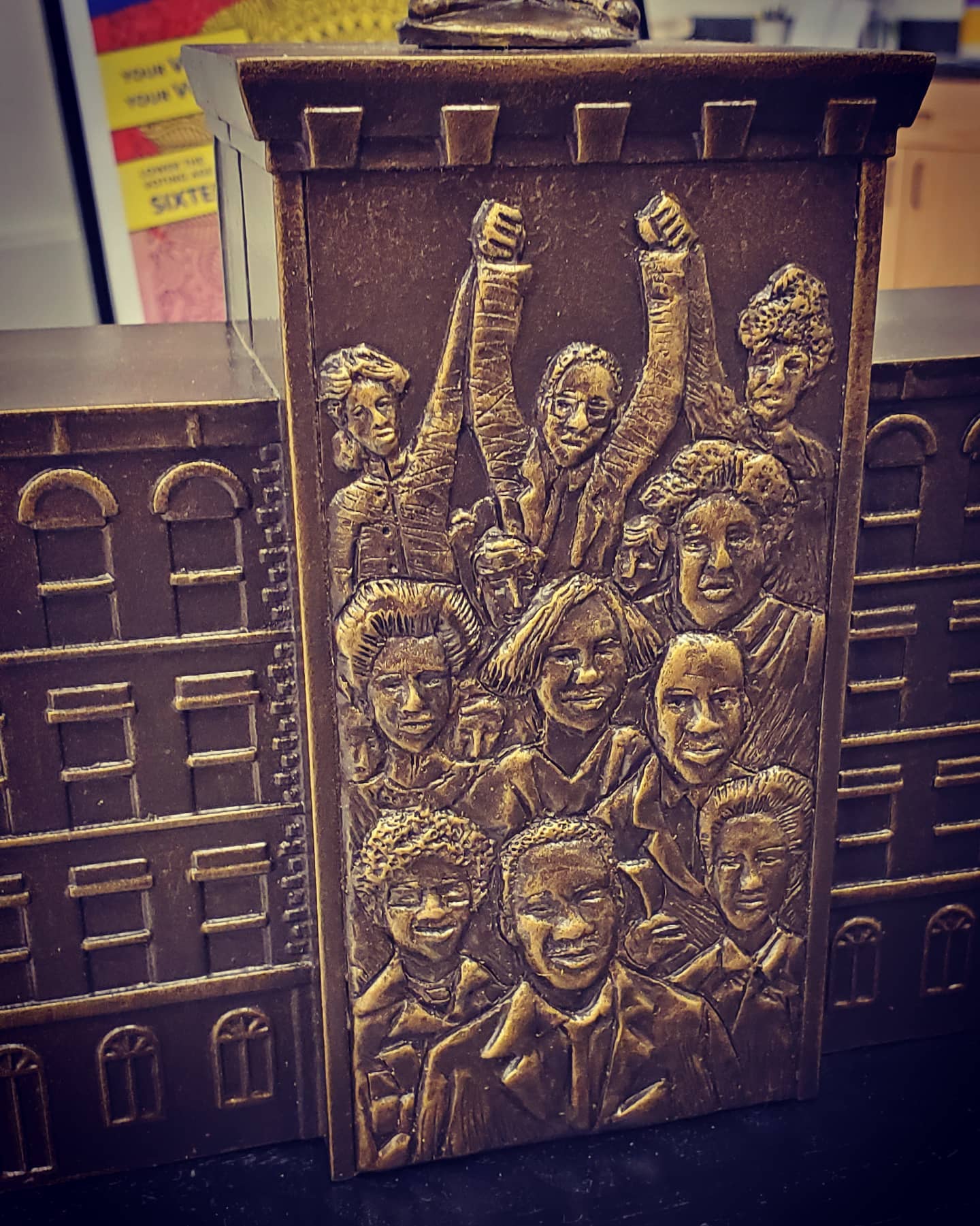 The Votingest City Challenge is a joyous competition celebrating cities with the highest percentage of eligible voter participation. Guidelines will be offered to cities to improve turnout. The prize is a trophy honoring those who have fought for voting rights. Using the Stanley Cup model, the trophy is held by the winning cities until another city takes their title.
More about the competition…
The Votingest City Challenge is a unique opportunity to increase voter participation in the 2020 Presidential election, have some fun, and participate in a light hearted joyful competition among US cities to see which cities have the highest percentage of eligible voters vote and which cities have made the biggest improvement since the 2016 Presidential election. Depending on the number cities enrolled we may divide them into various grouping such as size or location. This will mean that there may be several winners. Participating cities will receive some basic guidelines to increase registration and voting participation.
We are asking cities to agree to the following:
All cities will report their 2016 Presidential results to determine base line.
Cities will use the same methodology in 2020 that was used in 2016 unless they obtain an agreement to use different criteria.
All cities will report results by Dec. 1, 2020.
All cities are encouraged to announce their participation in this challenge.
All cities are encouraged to share some of their fun activities of things they have used and what the results were.
We will post these on our REJOICE THE VOTE website.
The winning cites of both the most voter participation and most improved city will receive trophies which honor our democracy by remembering our democratic struggles and those who have worked to enhance our democracy. These trophies will be held for one year until the next election.
All cities will allow us to announce their participation.
Cities may withdraw at anytime.