"I wanted to show how much effort and collective action went into our right to vote. We must use the voice that past heroes worked so hard to amplify."
– Zoriana, age 17, Co-Grand Prize Winner
"Your vote matters. If it didn't, why would some people keep trying to take it away?"
– Representative John R. Lewis on Twitter, July 3, 2018
About
This contest is presented by Rejoice the Vote! under the leadership of Jeff Furman.
"The best way to honor John Lewis is to continue the work. And the best way for me to do that given my background and age is to support and encourage the younger generation who are engaged in that work."
– Jeff Furman
Graphic design and marketing provided by Shira and Ari Evergreen of www.shirari.com.
With injustice and voter disenfranchisement rampant in our country, it is easy to become jaded. We believe that in spite of continued efforts at voter suppression, casting your ballot remains a powerful tool, a tool that we must embrace and celebrate if we want our country to one day fulfill its promise of justice and freedom for all.
Rep. Lewis (1940-2020) believed in the power of individuals and movements to change the course of history and earned the title of the "conscience of Congress." In his honor, we are excited to announce an art contest, open to all ages, whose goal is to increase voter turnout, especially amongst young people.
In addition to cash prizes (details below) winning designs will be printed on posters, shared on social media and made into t-shirts, and all submissions that meet our criteria will be included in an online gallery.
Our Challenge to Artists of All Ages
Create an original design that does one or more of the following:
Inspires people, especially young people, to vote in-person or absentee and reminds them that their vote is a powerful tool despite efforts at suppression.
Promotes the movement to lower the legal voting age to sixteen.
Highlights youth activists (historical or contemporary) who fought and continue to fight for voting rights, especially for our youngest citizens.
Original designs can be created in any medium but must be submitted digitally. You may include illustrations, photographs, text, slogans, and quotes.
"The vote is precious. It is almost sacred. It is the most powerful non-violent tool we have in a democracy."
– Rep. John R. Lewis
A Note to Professionals
The organizers of this contest would like to acknowledge the No!Spec movement, which underscores the importance of being paid equitably for original design work and discourages artists from submitting artwork to contests. This art contest is geared primarily to youth and non-professional artists, although all are welcome to participate. This is a nonprofit effort whose goal is to increase voter turnout.
National Prizes
Ages 0-8
1st prize $50
Honorable mention $25
Ages 9-11
1st prize $75
Honorable mention $25
Ages 12-14
1st prize $100
Honorable mention $50
Ages 15-18
1st prize $500
Honorable mention $150
Over 18
1st prize $500
Honorable mention $150
National Grand Prize
$500
"You can positively affect and change a social circumstance with art, and it's vital that a change happens now."
– Yasiin Bey a.k.a. Mos Def
Hometown Prizes
For residents of Tompkins and Cortland County. These prizes may be won in addition to national prizes.
Ages 0-8
1st prize $50
Honorable mention $25
Ages 9-11
1st prize $75
Honorable mention $25
Ages 12-14
1st prize $100
Honorable mention $50
Ages 15-18
1st prize $300
Honorable mention $100
Over 18
1st prize $300
Honorable mention $100
Hometown Grand Prize
Honoring Kirby Edmonds
$400
If you would like to create your own Hometown awards in your area (with your own sponsors) get in touch!
About Kirby Edmonds
Kirby was a mighty river that flowed through our community and far beyond, watering the positive seeds of possibility. He led in countless ways: as Managing Partner of TFC Associates (Training for Change), as Senior Fellow and Program Coordinator of the Dorothy Cotton Institute (DCI), co-founder of the Building Bridges network, and as lead facilitator in development of the City of Ithaca Comprehensive Plan.
The jury consists of artists, activists, and community leaders from around the country.
Maryam Adib is a 24 year old artist working in Ithaca, NY. She recently graduated from SUNY Cortland where she earned her BFA in Studio Art. She works in themes of justice, nature, feminism and interpreting folklore. In her work she often explores themes of nature and humankind. Focusing on the similarity we have in terms of form, color and natural experience. Noting the juxtaposition between the natural world and the modern post industrial world we have created. Far removed from our original landscape and way of moving through the world. Maryam works primarily in oil painting and fibers art. From large scale oil paintings and murals, to quilts and screen printing.
Phillip Agnew is co-founder of Dream Defenders, which organizes Black and Brown youth to build power in their communities to advance a new vision they have of safety and security – away from prisons, deportation, and war – and towards healthcare, housing, jobs and movement for all. At FAMU he was honored with the University's prestigious Dr. Martin Luther King Jr. Student Leadership Award in 2008. He has been recognized by both EBONY magazine and The Root as one of the 100 most influential African Americans in the nation. Phillip describes art as a place for radical imagination, an instrument of nurturing our hearts, a place of risk, where we can laugh, cry and debate.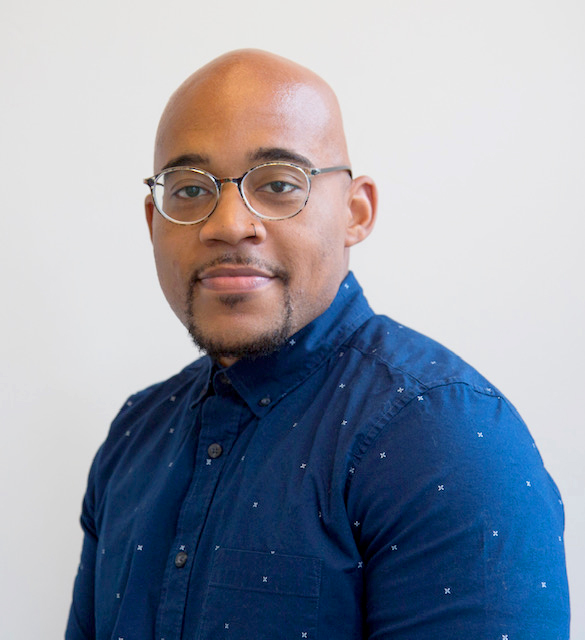 Jonathan Butler (they/them) is an Artist, Organizer, and Culture Worker organizing to build power in their community, and across the African Diaspora, to affect structural change and empower communities, both in meeting materials needs and in long-term policy shifts. With 9+ years of organizing and campaigning experience, Jonathan believes in fighting to give people back their power from corporations and powerful interests and has been doing so through organizations like BYP100, Greenpeace USA, and others. They have been recognized by the NAACP Image Awards, The Root as one of the 100 most influential African Americans in the nation among other accolades. Jonathan believes in utilizing art and cultural organizing as core tools to build the collective radical imagination of what is possible in our lifetime while continuing to make progress on the day-to-day issues we face.
Born in Bogota, Colombia, Ana Goldsmith is a graduate of the Edna Manley School of Fine and Performing Arts in Kingston, Jamaica (BFA) where she majored in Ceramics and Pottery, and she has an MFA in Education from Elmira College. She is currently an art teacher in the Ithaca City School District, working at her alma mater, the Lehman Alternative Community School. Her artwork is influenced by her travels and by her Afro-Latinx heritage.
Lola Ibrahim founded ArtUnited, which uses the visual arts to bring together emerging and established contemporary visual artists to create cultural events, talks, and initiatives that inspire social change. After serving for almost two decades in the nonprofit sector in various capacities including youth community engagement, arts-based activism, human rights, gender, and social justice philanthropy, she recognized the need to engage and activate the critical intersection of the visual arts and the social justice sector in a truly global way.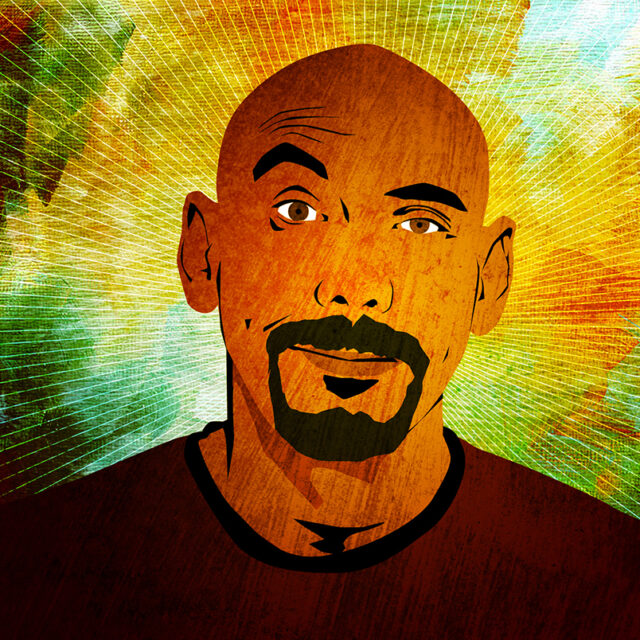 Innosanto Nagara was born and raised in Jakarta, Indonesia, and moved to the U.S. in 1988 to study zoology at UC Davis. But instead of becoming a zoologist he became an activist and a graphic designer. In 2002 he was a founding member of Design Action Collective, a worker-owned collective union design and strategic communications firm dedicated to social change, which has served countless grassroots campaigns supporting labor rights, the environmental movement, gender equality, racial justice, indigenous rights, and international solidarity. In 2012 Inno wrote and illustrated "A is for Activist" a self-published board book, which became a national bestseller. Follow up books include "Counting on Community" and "My Night in the Planetarium," a true story from his childhood in Indonesia about Art, and Resistance. His latest book is a highly-illustrated early middle grade chapter book titled "M is for Movement aka Humans Can't Eat Golf Balls."
Cal Walker is one of the most recognizable members of the Ithaca community, having been involved in a vast array of organizations since first moving to Ithaca from Syracuse in 1977, after being born and raised in Civil Rights-era Montgomery, Alabama. Cal founded Village at Ithaca whose mission is to develop strategic community relationships, programs, and services to ensure that all students, particularly Black, Latino/a, low income, and other underserved students can be successful. Cal and his wife Glenda have been foster parents to around 50 young people. Cal, along with John Simon, have long been known as reading rock stars in Ithaca and Tompkins County, NY and are adored by children and families across the region.